Pro AV Catalog
Manufacturers
PRODUCT CATEGORIES
Matching Keywords
Model Numbers
PureLink Expands Media Axis™ Lineup with 12G-SDI Extension and Distribution
Posted on Thursday, November 21, 2019
NOW SHIPPING!
The MAX-FH-12G provides HDMI or adaptive Multimode/ Singlemode Fiber to 12G-SDI signal conversion and extension for Media Axis™ systems, offering the most secure and seamless 12G-SDI distribution solution available on the market. The MAX-FH-12G connects directly to the HDMI output board (MAX-HO) or to the Fiber output board (MAX-FO) of Media Axis™ switchers and has two mirrored 12G-SDI outputs. The HDMI or Fiber input can be used interchangeably depending on the distance requirements of the application.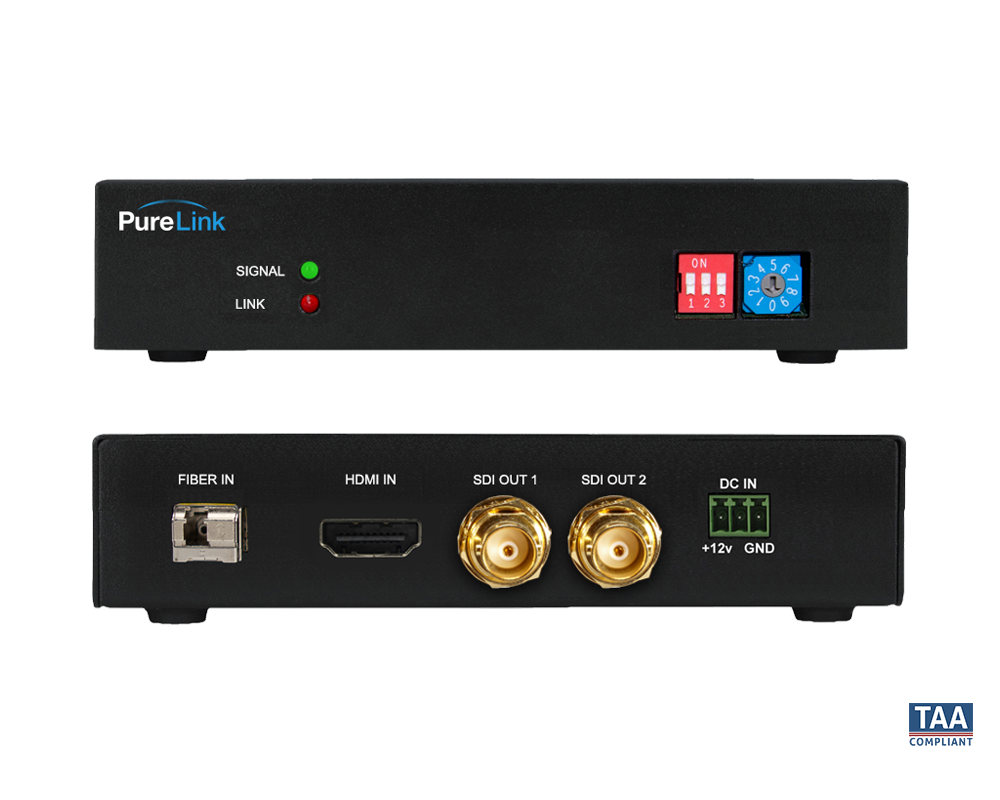 Fiber/HDMI 2.0 over 12G-SDI Receiver for Media Axis
Supports input resolutions up to 4K@60Hz, 4:4:4
High-bandwidth lossless transport
Connect directly to the Media Axis HDMI output board for local connections
Extend 12G-SDI up to 1.24 miles via fiber
Compatible with MAX-HO, MAX-FO, and MAX-FT101
You must be logged in to add more than four items to your comparison list.
Register today!
With a free My-iQ account, you'll be able to keep track of the latest updates and event notifications from your favorite AV manufacturers, manage your own projects and discover new pro-AV products.
Thank you!
Someone will be in touch with you shortly.
Contact Avidex Industries, LLC
Avidex Industries, LLC
13555 Bel-Red Road
Suite 226
Bellevue, WA 98005
USA
(425)643-0330
www.avidex.com
Request more information from a dealer near you
Request more information from a dealer near you