Pro AV Catalog
Manufacturers
PRODUCT CATEGORIES
Matching Keywords
Model Numbers
Exclusive Look at the Industry's First 1x5 HDBaseT® Distribution Amplifier
Posted on Wednesday, October 29, 2014


RAMSEY, NJ - Oct. 28, 2014 - Part of PureLink's new HDTools line of affordable high-performance HD Video Connectivity solutions, the HT-150 1x5 HDMI HDBaseT Distribution Amplifier offers a level of reliability and functionality not found in offerings from "heavyweights" like Atlona, Crestron, Extron, and Kramer.

The HT-150 provides distribution of HDMI over four HDBaseT outputs, extending HDMI up to 100 meters to four remote locations. Installations are simplified by the fact that the HDBaseT 'transmitters' are an integral part of the HT-150 DA, relieving the need for additional cabling and external HDBaseT transmitters commonly required with other brands' configurations.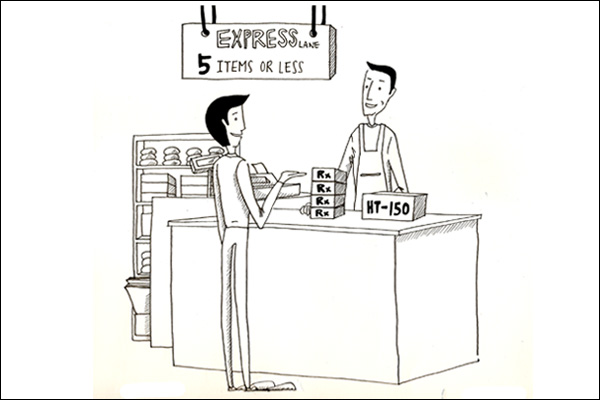 In addition, its HDMI output provides for either confidence or local monitoring. For diagnostic status monitoring, the HT-150 includes status LEDs indicating signal present on the input and display sensing on the outputs.

PureLink has also brought its numerous innovations in EDID management to the HT-150, allowing the operator to enable any output's EDID to communicate the signal requirements to the source device, or select the internal EDID to ensure successful operation regardless of any connected display's EDID.

The included infrared repeater and transmitter enable easy bi-directional infrared extension. Optional extender receivers, such as the HCE II Rx (the industry's smallest HDBaseT extender), support all HT-150 functions including infrared, allowing seamless control of remote displays, sources, or other devices.

As with all PureLink products, the HT-150 and its optional extenders provide TotalWire connectivity, ensuring exact matching of I/O ports' electrical characteristics to TotalWire cables.

Additional valuable details such as the captive power input connector and optional rack mount plate further speak to the refinement brought by HDTools to everyday HD Video applications.

"The HT-150 is the sensible choice for many applications," says Keith Frey, Senior Product Marketing Manager at PureLink. "With the reliability and reach of TotalWire, input and output sensing LEDs, ultra-compact HDBaseT receivers, comprehensive EDID management, and HDMI confidence monitoring, the HT-150 solves many distribution and extension needs, from digital signage and conference centers to data management, and many others."
You must be logged in to add more than four items to your comparison list.
Register today!
With a free My-iQ account, you'll be able to keep track of the latest updates and event notifications from your favorite AV manufacturers, manage your own projects and discover new pro-AV products.
Thank you!
Someone will be in touch with you shortly.
Contact Avidex Industries, LLC
Avidex Industries, LLC
13555 Bel-Red Road
Suite 226
Bellevue, WA 98005
USA
(425)643-0330
www.avidex.com
Request more information from a dealer near you
Request more information from a dealer near you